Drowning accidents often result in death. Risking one's own life to save another's life is a sacrifice.
In such an act, both the lives of those who are in danger and the life of the saver are on the brink of death.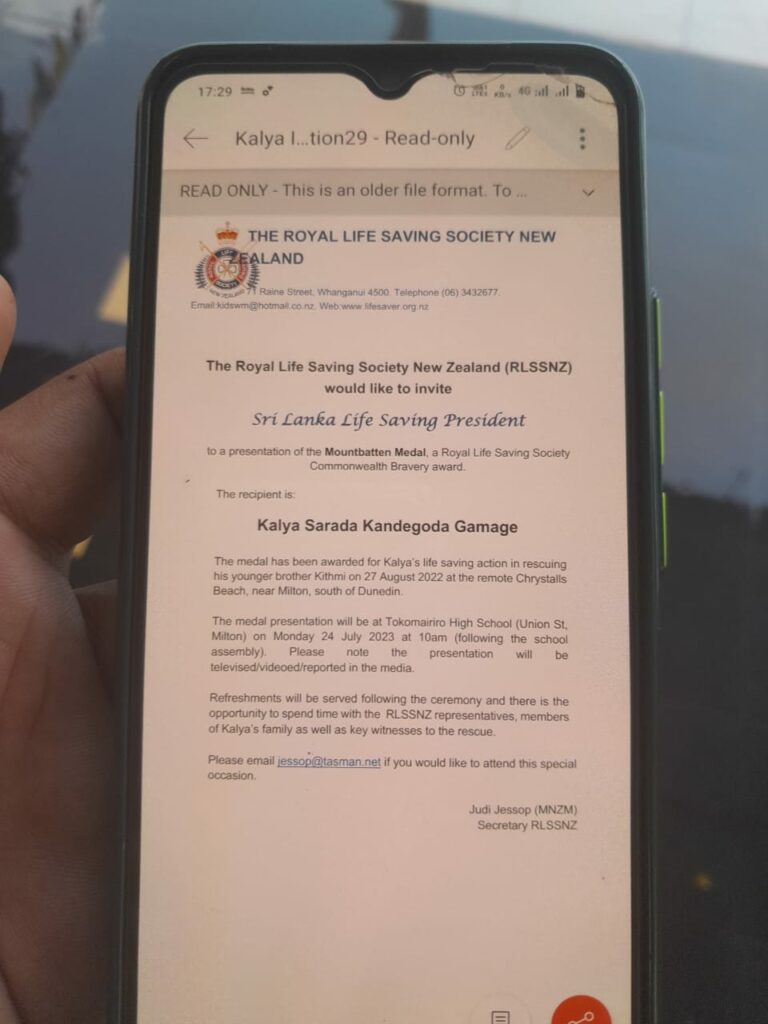 Saving a life in such operations is always an adventure. That's why the brave and selfless action of 13-year-old Kalya, who saved her eleven-year-old brother by swimming on huge waves that were difficult even for a lifeguard, is recognized as a hero in the world.
The date is August 27, 2022.
13-year-old Kalya Kandegoda Gamage has been spending time with his family at Crystals Beach in New Zealand. Kalya and his brother Kithmi, have been enjoying themselves by rafting in the sea. A sudden violent wave has thrown Kalya and Kithmi into the sea.
Here, Kithmi, who has swimming skills, tried several times to swim towards the land despite the violent waves but failed.
When he swam to the shore and saw that his brother was not there, Kalya turned to his mother and said, "Mother, I am going to save my brother." "Maybe I won't come", and jumped back onto the violent waves.
At that time, one of the waves was coming at the shore with a height of about 3 meters.
When Kalya jumped into the waves to save his younger brother, Kithmi was swept away about 60 meters from the shore and dragged further towards the sea by waves.
It is a very difficult task to engage in a lifesaving act of swimming in cold water that is as much as 10 degrees Celsius with high waves. In spite of that, Kalya risked his life to save his brother, and in a very short time he came close to his brother.
Utilizing his lifeguard training received in Sri Lanka (from Mahinda College, Galle), Kalya managed to bring his brother safely to the shore before the emergency services arrived.
A regional police officer in charge of the area in New Zealand who commented after the incident said, "It's a wonder that their lives were saved. "This coast is so dangerous."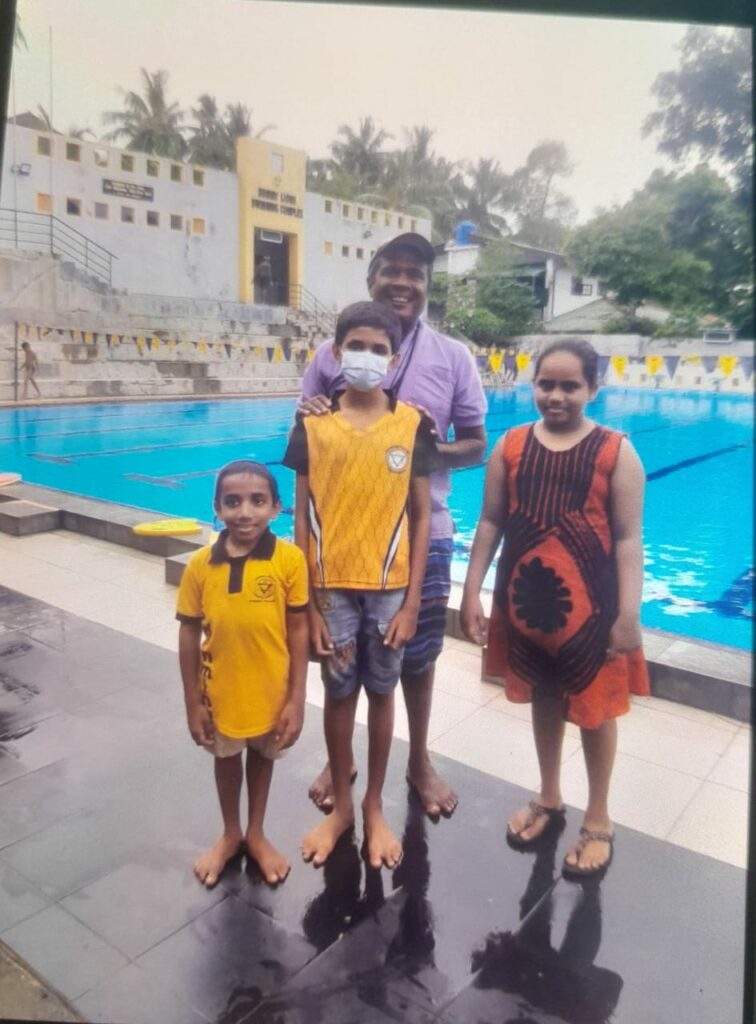 The Commonwealth Drowning Prevention Organization of the Royal Life Saving Society has described the incident as saying that Kalya's brave response undoubtedly saved his brother's life.
Sri Lanka had won the Royal Mountbatten medal twice before and Mr. Yasith de Silva and Mr. Kathaluwa Yasaratne won these medals in 1995 and 2005, respectively, for their life-saving actions in 1994 and 2004 during the Tsunami disaster.
However, still, at the age of 14, he is the youngest hero to win this medal since it was first awarded in 1951. Kithmi who thanked his elder brother Kalya for saving his life, both took swimming lessons at Mahinda College, Galle.
While describing the horrible experience he faced to the media, he did not forget to thank Mahinda College, Galle, which finally introduced him to swimming as a sport, and the coaches, Mr. Athula Senarathne and Bandula Senarathne, who taught him and his brother swimming at the school.
Kalya was recently awarded the Mountbatten Medal at a special ceremony held at Tokomairiro High School in New Zealand.