SriLankan Airlines delighted passengers with the exotic, lush sounds of Sri Lankan nature and wildlife that were played onboard all it flights operated on World Environment Day 2022. Drawing inspiration from UNEP's global theme #OnlyOneEarth celebrating the 50th Anniversary of World Environment Day, SriLankan was perhaps the world's only airline to treat passengers to sounds of nature at 30,000 feet above ground, where they would least expect to hear bird calls or whale whistles, on this special day.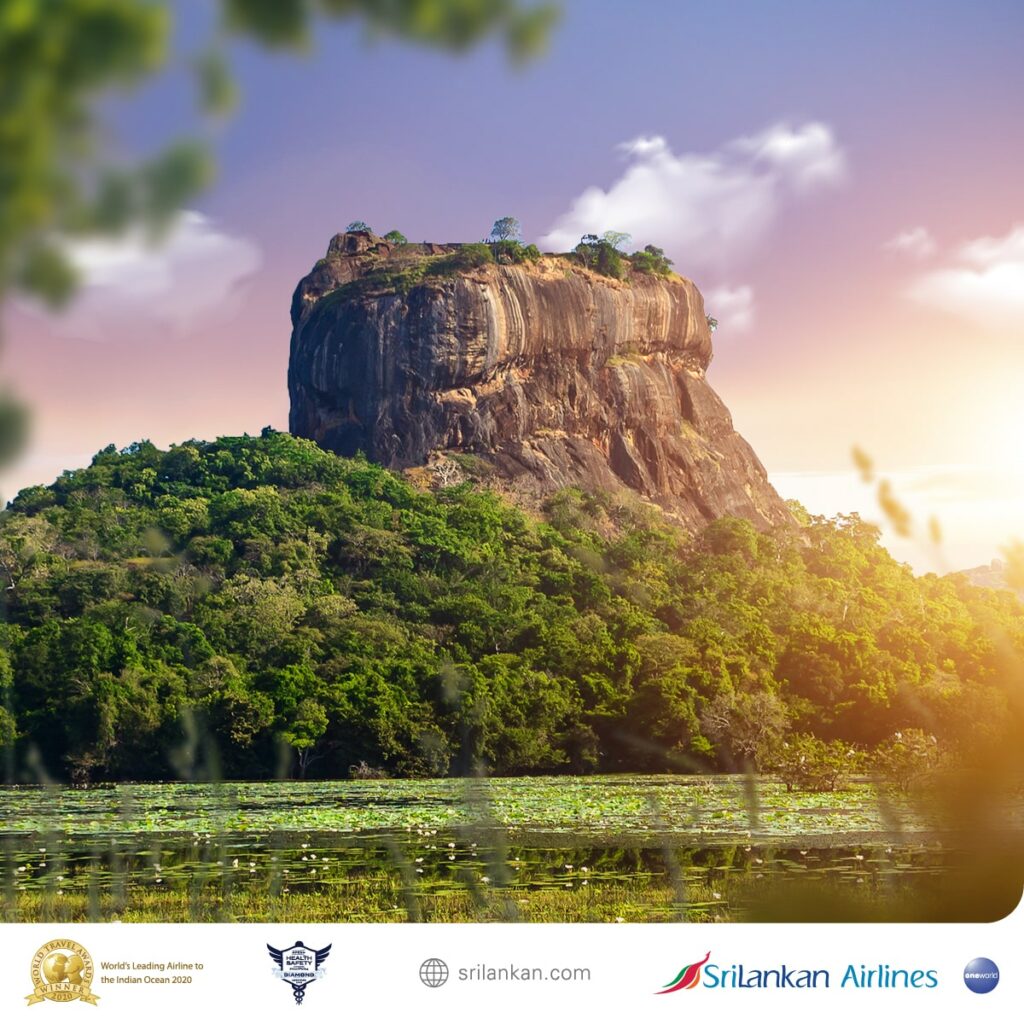 SriLankan sourced sound emulations of several natural heritage sites in Sri Lanka. These included sounds of crickets and other insects from the Knuckles Mountain Range, a UNESCO designated World Heritage Site; whale vocalizations from the Mirissa seas; songs and calls of a variety of bird species surrounding the ancient Sigiriya rock fortress; and relaxing ocean sounds of the Southern beaches. The nature and wildlife recordings were played back over the passenger address (PA) system of each aircraft with a brief voice over description of the sound.
This unique project created a magically soothing moment onboard, allowing passengers of different nationalities to share in an experience and become one with Sri Lanka's natural heritage. By using nature's music, the airline was able to emphasize its commitment to conserve the environment through novel ways and the importance of making time and effort to appreciate the natural environment around us.
The nature and wildlife audio clips created for the campaign have also been shared across SriLankan's social media pages including on Facebook, Twitter and Instagram. Those who did not get to experience the nature sounds onboard may visit the airline's social media pages to listen to the recordings which have been shared via several animated posts.
On ground, SriLankan Cares, the corporate social responsibility arm of the airline, together with the Forest Department of Sri Lanka and the students of the Nature Club of the Andiambala Maha Vidyalaya in Katunayake, conducted a workshop to educate school children on everyday green living. Subsequently, the children took part in a guided project to plant trees donated by students of the Nature Club and the Forest Department of Sri Lanka. The airline believes that greater awareness among the younger generation can pave the way for paradigm shifts in environmental conservation and sustainability. Further, planting trees is one of the most effective ways to sequester carbon emissions.
SriLankan Airlines, as a member of the oneworld airline alliance that has pledged to net-zero emissions by 2050, is taking measured steps towards reducing its carbon footprint. SriLankan was, in fact, one of the first airlines in the world to offset passenger emissions, and was featured in a case study by the Air Transport Action Group. The airline strongly advocates learning; scientific research; and knowledge sharing on environmental sustainability; climate change; and ocean and biodiversity conservation in the region.