WhatsApp users can now react to a message sent on the application with an emoji without needing to send a separate message, as part of a new "reactions" feature.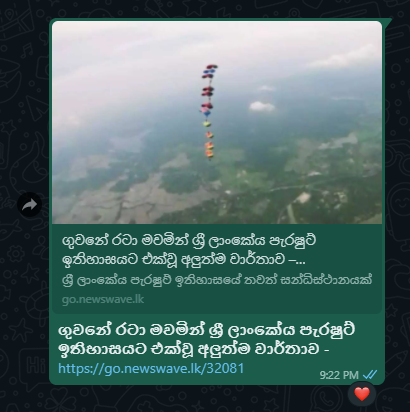 "Reactions on WhatsApp start rolling out today," Meta chief executive officer Mark Zuckerberg announced in a Facebook post on Thursday (May 5).
He also included the six emojis that users can use as reactions on the app — the thumbs up, red heart, laughing face, surprised face, teary face, and hands together emojis.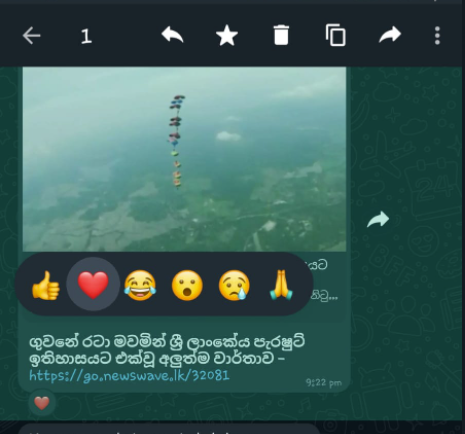 In a separate comment, Mr Zuckerberg added: "More expressions coming soon".
The feature, called WhatsApp Reactions, is similar to the react option on Facebook and Instagram. According to various reports, the company has been testing the feature for over three years.
People can use this feature by long pressing on a message and tapping to select one of the displayed emojis. The reaction will then appear below the message.
Users can also change their reactions to a different one by long-pressing the same message and selecting another emoji, or removing it by clicking on the same emoji. 
Here are a few other things to note about the new feature, according to WhatsApp's website:
Users can add only one reaction per message
Reactions to disappearing messages will disappear when the message disappears
Reactions or reaction counts cannot be hidden
Recipients might see a reaction before it was removed or if removing was unsuccessful. Users will not be notified if removing a reaction was unsuccessful
Though the feature was rolled out on Thursday, not everyone would have access to this feature yet.
"It's important to note that Reactions started to roll out today, which means it can take several days and even weeks for the feature to start working for all users," tech news site 9to5Mac reported.
WhatsApp also announced on Thursday that it will be doubling the maximum size of group chats from 256 to 512 people.
Users can now share files that are up to 2GB in size as well, a huge jump from the previous 100MB limit.