Foreign Affairs Minister Ali Sabri assures that the ministry is actively working to evacuate Sri Lankans from Sudan.
Thus, the minister expressed confidence that all Sri Lankans currently living in Sudan will be able to be removed in the next few days.
The minister also appreciated India's support in this regard.
On April 22, Sri Lanka's Ministry of Foreign Affairs announced that the Sri Lankan Embassy in Cairo, Sudan, has assured that they are in regular contact with Sri Lankans currently in Khartoum and its suburbs.
Accordingly, the Embassy can be contacted through the embassy's email at [email protected] and the telephone number +201272813000, and for immediate assistance, the Sri Lankan Consul in Khartoum, Syed Abdel, can be contacted at +249912394035.
Foreigners out of Sudan!
The escalation of fighting in Sudan over the past week has caused international alarm bells to ring.
Due to this, the Arab government immediately took measures to evacuate the foreigners of about 66 foreign countries living in Sudan.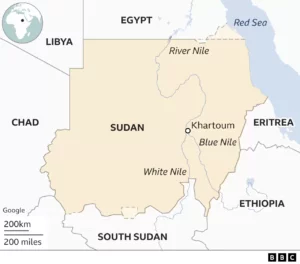 Why is the crisis in Sudan affecting other countries?
Sudan, the third largest country in Africa, is bordered by seven countries. Each of them is intertwined with the politics of Khartoum and fraught with security challenges. Sudan therefore spreads on an unstable and geopolitically important region.
Whatever happens militarily or politically in Khartoum, the capital of Sudan, is powerful enough to affect the entire continent and the world.
Sudan's Conflict
Khartoum, the capital of Sudan, has been experiencing fierce fighting since April 15. Sudan has been mired in fighting between forces loyal to two of its top generals trying to seize control. These conflicts have put its entire nation at risk of collapse. It is believed that this may have consequences for other states beyond its borders.
Who is the battle between?
This battle has started between the head of the country's armed forces, General Abdel Fattah Burhan (SAF) and the leader of the paramilitary group, General Mohamed Hamdan Dagalo (RSF).
Both these military groups are led by two of the most trusted military generals who have served Omar al-Bashir for many years. The two later helped the people's struggle to oust Bashir in 2019 by implementing a joint military coup.
Abdel Fattah Burhan, the head of the Sudan Armed Forces (SAF), is one of Bashir's literally politically trusted lieutenants, having served for many years.
Mohamed Hamdan Dagalo is the Rapid Support Force (RSF) paramilitary force leader. Formed under the control of Bashir's intelligence services, the RSF grew out of Darfur's Janjaweed militia. Bashir, in 2017, brought the paramilitary under his direct control, calling it 'this is my safe-guard.'
The reason for the current conflict?
The most recent fighting in Sudan began with the attempted transition to democracy.
Brigadier General Omar al-Bashir ruled Sudan for 30 years after taking power in an Islamist-backed military coup in 1989. This long-time dictator was ousted in a people uprising in April 2019.
There, the two generals who executed a joint military coup derailed the process of transition to democracy that began after Bashir's ouster. From there, the battle for control began.
Both sides have tens of thousands of fighters, foreign supporters, minerals and other resources that can arm them with sanctions.
It can be attributed to many reasons for the protracted conflicts that have ravaged other countries in the Middle East and Africa, from Lebanon and Syria to Libya and Ethiopia.
Future of Sudan!
This battle has already killed hundreds of people. Millions are trapped in urban areas, trying to escape shootings, explosions and looting.
The winner of the latest battle is likely to become Sudan's next president. The loser faces exile, arrest, or death. Otherwise, there is a possibility of a long-term civil war or the division of the Arab and African countries into rival states.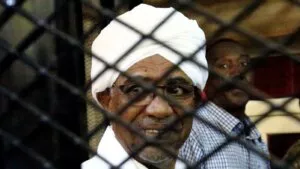 Sudan's former president Omar al-Bashir, who was ousted in a courtroom prison cell in Khartoum, has been held in the high-security Kober prison since 2019. But last weekend, thousands of inmates escaped.
It is suspected whether Bashir is still there or has fled. Also, it is suspected that Bashir was taken by General Abdel Fattah Al-Burhan's Sudanese Armed Forces (SAF), which is fighting for control, but it has not yet been confirmed, according to its reports.