Chinese President Xi Jinping, who is on an official visit to Russia, is holding talks with the country's President Vladimir Putin.
The meeting was held at the Kremlin yesterday (21) afternoon.
Mr. Xi Jinping pointed out that China and Russia, as the main major countries of the world as well as the permanent members of the UN Security Council, should make common efforts to provide guidelines for a global governance that is in line with the expectations of the international community.
The task of building a human community with a common destiny must also be carried forward.
Also, Mr. Xi Jinping said that the two sides should support each other in their central problems, and said that they should generally prevent external forces from exerting undue influence on the internal affairs of their countries.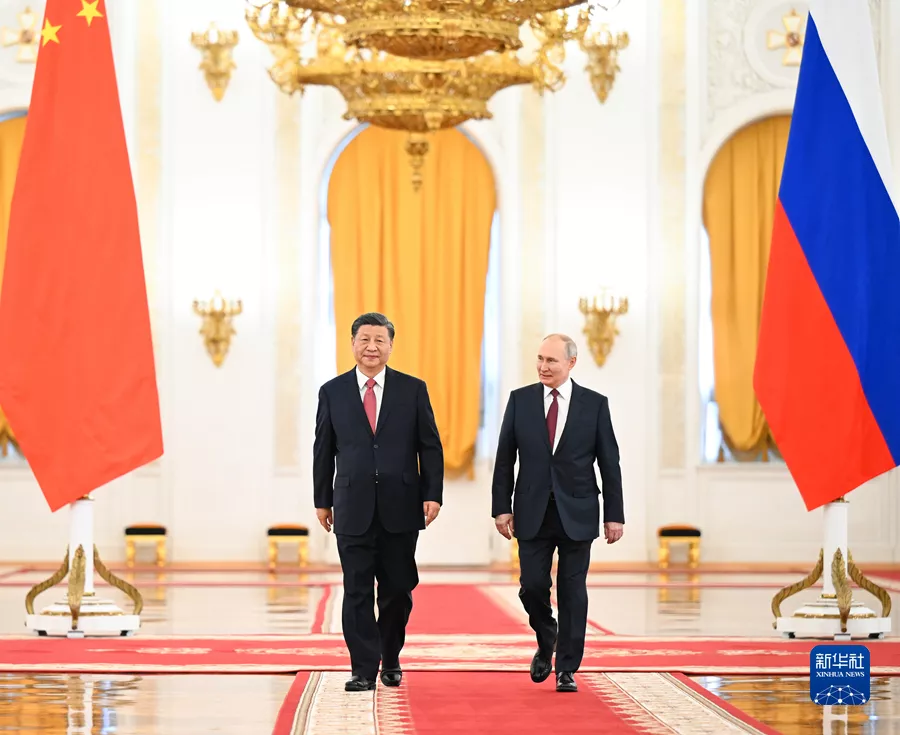 The Chinese President also stated that coordination should be confirmed within the multilateral framework including the United Nations, Shanghai Cooperation Organization, BRICS countries cooperation mechanism, and hegemony should be opposed.
He also said that China and Russia should strengthen international trade including energy, resources, mechanical and electrical products.
Xi Jinping pointed out that cooperation in various fields including information technology, digital economy, agriculture and service trade should be further expanded by improving the industrial chain and supply chain.
Mr. Vladimir Putin said that the current Russian-Chinese relationship has developed optimally.
As usual, his expectation is to achieve new progress in practical cooperation in various fields including economy, investment, energy, space technology and cross-border goods supply services through exchange of ideas between the two countries.
Russia provides strong support for the protection of China's sovereignty and interests in issues related to Taiwan territory, Hong Kong Special Administrative Region and Xinjiang Uyghur autonomy.
Russia supports China's Global Defense Initiative, Global Development Initiative and Global Civilization Initiative.
Mr. Vladimir Putin also said that Russia is ready to further strengthen international cooperation with China.