On April 2, 2022, PayHere, Sri Lanka's leading Internet Payment Gateway announced that they have been subjected to a cyberattack. That attack influenced all of their services and breakdowns have lasted for about 36 hours.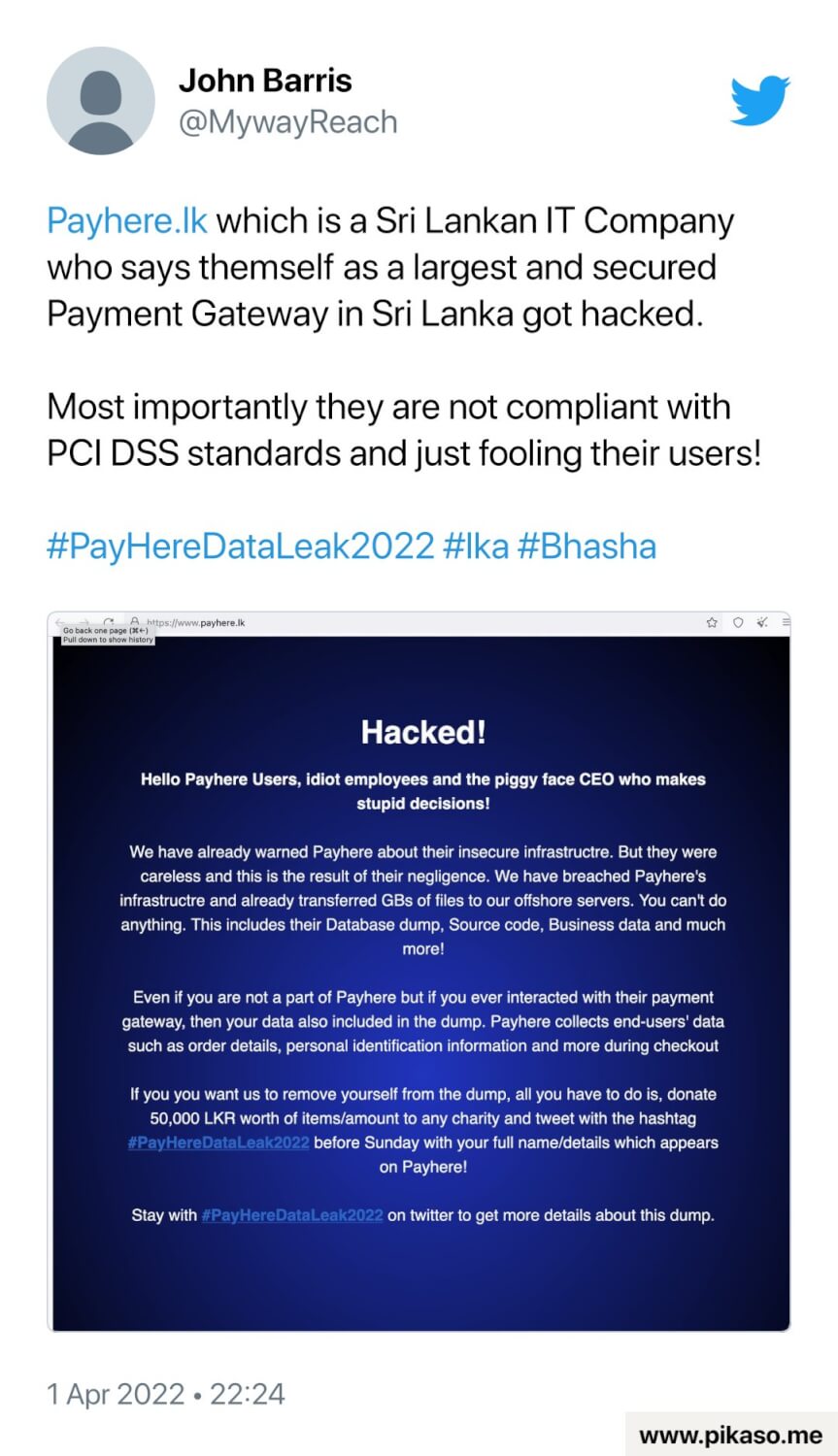 According to a post on Twitter, the PayHere website was also distorted after attackers transferred a large amount of data (65GB) to them. There is a risk of releasing stolen data to the Internet. According to the post on PayHere's official Facebook page, the attackers also sent SMS via telephone numbers they've obtained. The following is one such SMS.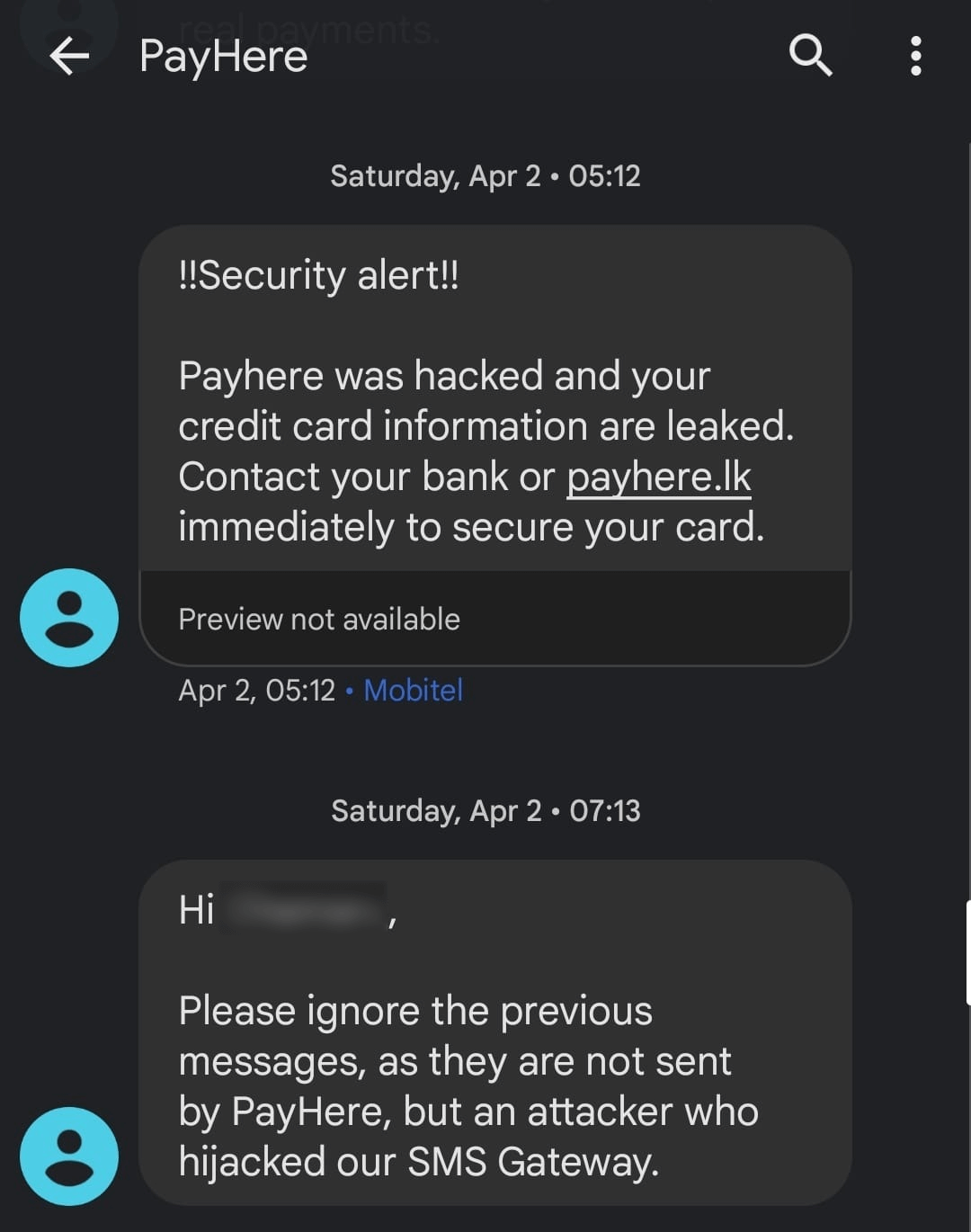 The world-famous haveibeenpwned.com website claims that hackers have stolen Personally Identifiable Information (contact numbers, email addresses, first 6 digits and last 4 digits of your credit/ debit card, etc.) of anyone who pays through PayHere. This means that if you order products or services from a commercial website that you have to pay through PayHere, your data is more likely to be stolen. However, it is difficult to accurately estimate the extent of hacking based solely on the word of the attacker. According to the website hasibeenpwned.com, the data of 1,580,249 people has been stolen. You can read PayHere's detailed statement on this here. https://blog.payhere.lk/ensuring-integrity-on-payhere-cybersecurity-incident/
According to Bhasha's website, Bhasha Lanka (Pvt) Ltd's products and services include a number of services including the well-known Helakuru application in Sri Lanka and the PayHere service. PayHere is one of the few online payment portals available in Sri Lanka and this event will cause the user to lose confidence in their services.
Follow the steps below to find out whether your data has been stolen.
Go to this website -> haveibeenpwned.com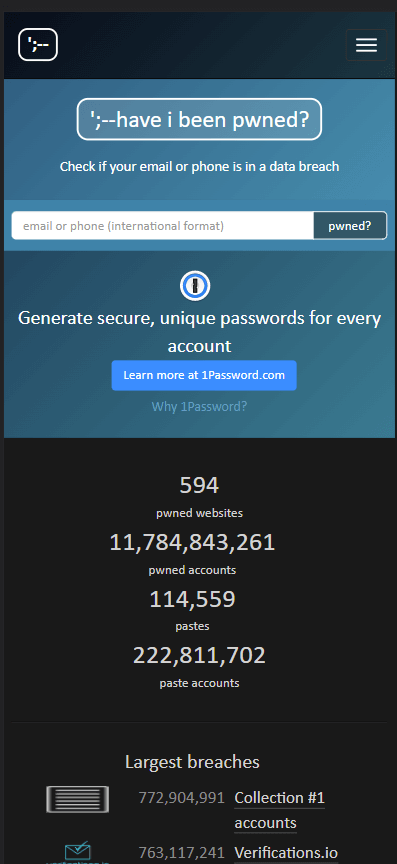 Enter your phone number or email address.
Here shows the instances where your account details were stolen in cyberattacks on the Internet.