The length of the train is 2 km
100 compartments
7 drivers
4500 seats
Last Saturday, Switzerland's Ration Railway Company claimed the record for running the world's longest passenger train through a very scenic railway line through the Alps in Switzerland.
A 1.9 km long train consisting of 100 carriages has been running along the Albula-Bernina route from Preda to Bergen. The number of seats in the train is 4,550.
Communication on the train is critical but difficult. A 2 km long field phone has been established.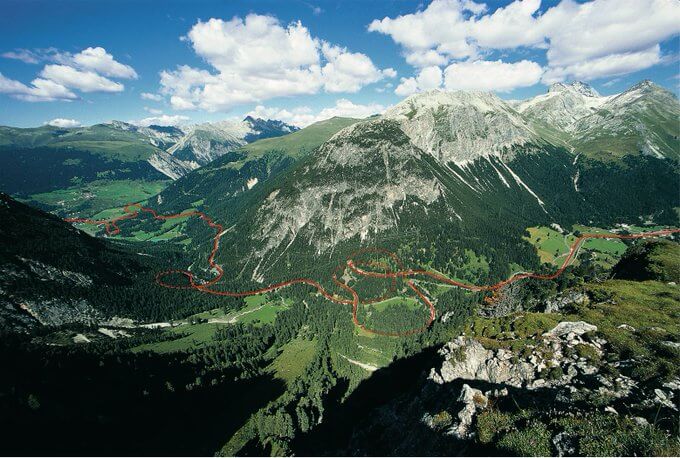 7 train drivers and 21 technicians are ready in the train to run the train smoothly.
This route was named a UNESCO World Heritage Site in 2008.
It passes through 22 tunnels.
Some parts of this railway line spirals through the hills.
It also crosses 48 bridges, including the Landwasserwierduct Arch Bridge, like the Sri Lankan Arch Bridge.
The whole journey takes more than an hour. Train enthusiasts lined up across the valley to watch this train travel through the Alps.
"Our Swiss Railways is celebrating its 175th anniversary. This world record attempt is one of the important milestones of this jubilee," explained Dr. Renato Fasciati, Chief Executive Officer, Ration Railways.
However, that is not the real reason for running this longest train.
"But actually, the reason was that during the Corona crisis (COVID-19 pandemic) we had some trouble and we lost 30% of our turnover in carrying guests on the train. So we tried to find a better event to raise awareness to make our railway service real again. We thought that we should do that awareness by running the longest train along this scenic route which is our beautiful UNESCO World Heritage. So this world record attempt is to show this beautiful railway to the world," he added.